AUSTIN LONG-DISTANCE MOVERS
If you're planning a long-distance move to or from Austin, call on John Ferguson Moving & Storage. Here are some of the Austin long-distance moving services we provide:
Clean protective padding and wrapping.
Furniture disassembly and reassembly.
Warehouse storage.
Packing services.
Specialty item moving.
If you're in Austin and planning a move anywhere in the country, remember, John Moves America. Give John Ferguson Moving & Storage a call today at (915) 529-1980 for a free, no obligation moving estimate. Or fill out the form on this page.
Apex Moving & Storage has been moving the Austin area since 1996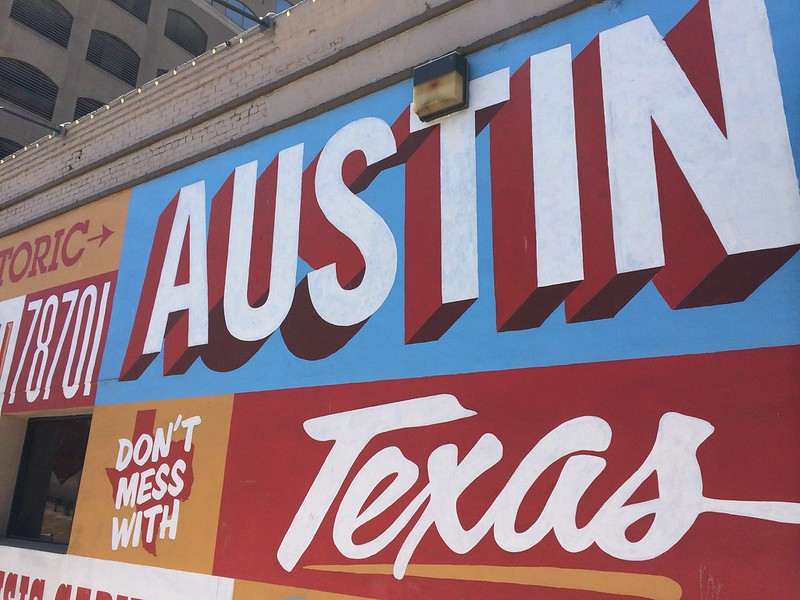 If you're planning a long-distance move out of Austin, Texas, you'll need trusted, reliable movers who know how to make moving day stress-free. John Ferguson Moving & Storage is among the top moving companies in Austin, TX. We're known for our professionalism, integrity and attention to detail.
We've proudly been serving Texas residents since 2006 and have recently expanded our operation to serve long-distance moves throughout the entire country through John Moves America. We're independently owned and operated yet large and established enough to handle any move — big or small. We're locally-owned and fully licensed and insured.
Contact Us About Your Austin Move
Moving Out Of Austin
Austin is the "Live Music Capital of the World," home to the Austin City Music Festival, Blues on the Green and the South by Southwest Music Festival, a sprawling expo of music, movies and technology.
Austin continues to grow in popularity because it has so much to offer. Many people moved out the California San Francisco Bay Area for Austin in the past few years, seeking affordable housing.
However, according to Redfin, a national real estate brokerage, as more people move into Austin, some Austin residents are making the most of the soaring housing prices and are picking up to move to new pastures.
Top destinations for people migrating from Austin to a new metropolitan area:
In-State:
Dallas
The top out-of-state destinations are:
Bay Area, California
Los Angeles, California
New York, New York
Seattle, Washington
Chicago, Illinois
Washington, D.C.
San Diego, California
Boston, Massachusetts
Denver, Colorado
Portland, Oregon
Planning Your Long-Distance Move From Austin
When you're planning a long-distance move, organization is key.
Moving presents so many challenges, because there are many activities at play.
Your closing may be delayed, the house you're having built may not be ready, your job transfer hasn't gone through. And then there's the task of packing moving boxes. It can be overwhelming.
We have helped many residents plan long-distance moves over the years, and we are here to give you our best advice: Your move will go smoothly if you're organized and plan ahead.
Create checklists for items to do 12, 8, 10, 6, and 4 weeks ahead of time.
Buy plenty of boxes, markers and tape. Remember to tape the bottom of the moving box before you begin packing.
Adopt a "use it or lose it" mentality to the items in your pantry. Food can be expensive to transport. Often, homeowners will donate leftover nonperishable goods to a local food bank before they move.
Here are some tips from the U.S. Department of Transportation on other steps you can take when hiring a mover:
Check with the BBB. One of the first steps you should take when hiring a moving is to look up their rating with the BBB. Google and Yelp reviews provide valuable insight as well.
Learn to spot the red flags of a moving company. Things like:

The mover gives an estimate over the telephone or online — sight unseen. There's a reason these estimates often sound too good to be true.
The moving company demands a large deposit.
The mover asks you to sign blank or incomplete documents.
The company's website has no local address and no information about their registration or insurance.

Read and understand all contracts provided by the mover. Remember that it's okay to ask questions.
Supervise the process. Be present to answer any questions and help the moving crew deliver their best service.
Austin Long-Distance Moving Company Services
John Ferguson Moving & Storage offers a full range of long-distance moving services for Austin, TX.
Get A Free Long-Distance Moving EstimateFrom John Ferguson Moving & Storage
At John Ferguson Moving & Storage, our motto is "Expectations Delivered." All our employees are trained in this fashion to give you the best moving experience possible.
Whether you're planning a move in the next few weeks or are in the early stages of shopping around for the long-distance movers in Austin, we'll be glad to answer any questions.
We've been helping customers move in and out of Texas since 2006. We offer free estimates and no hidden costs. Call us today at (915) 529-1980, or fill out our online estimate form.