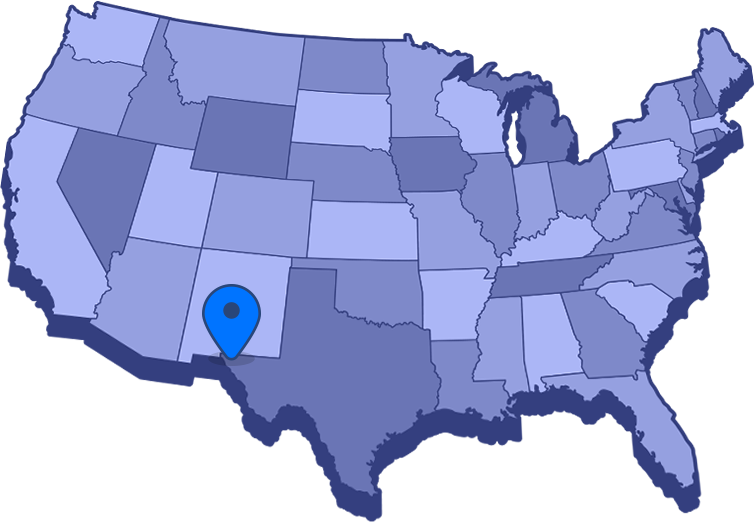 Planning a long-distance move is an exciting time. When you are planning a move this great in size you need a reliable moving company that can get the job done. John Ferguson Moving and Storage is a full-service moving company providing local and long-distance moving services to residents and businesses throughout El Paso, TX, and the surrounding area.
John Ferguson Moving & Storage is a trusted long-distance mover headquartered in El Paso, TX.
Quick Read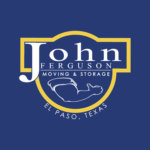 John Ferguson Moving & Storage is the trusted El Paso company with super good movers who won't take you for a ride. Since 2006, our movers have served all of Texas and across state lines. We've recently expanded our service with John Moves America.
We offer:
Furniture disassembly and reassembly
Optional packing services
Safe, secure warehouse storage
When you're looking for a long-distance moving company, hire one that is:
Fully licensed and insured
Locally owned and operated
Able to move you across the country with the same driver and crew member present, rather than transferring you to another agent.
A+ rated by the Better Business Bureau
Hire John Ferguson Moving & Storage for your next long-distance move. You'll be glad you did! Expectations delivered. Give us a call today, toll-free, at (855) 526-5646 or fill out this form for a free online estimate!
John Ferguson Moving and Storage has the expertise, equipment and resources to help you have a successful long-distance move."
John Ferguson is a professional long-distance moving company and has the moving experience you need for a successful and stress-free out of state move. Being a part of the moving industry, we know what it takes to make a move exceptional.
Our long-distance El Paso movers are professionally trained in handling, packing, transporting and unloading your possessions as safely as possible. You can rest assured knowing that your valuables will be in the same condition at the new destination where you had left them with us. And, what is more, we pride ourselves on completing this journey with you, with the same driver and crew, so you can build trust and familiarity with us, rather than having new people greet you at the final destination.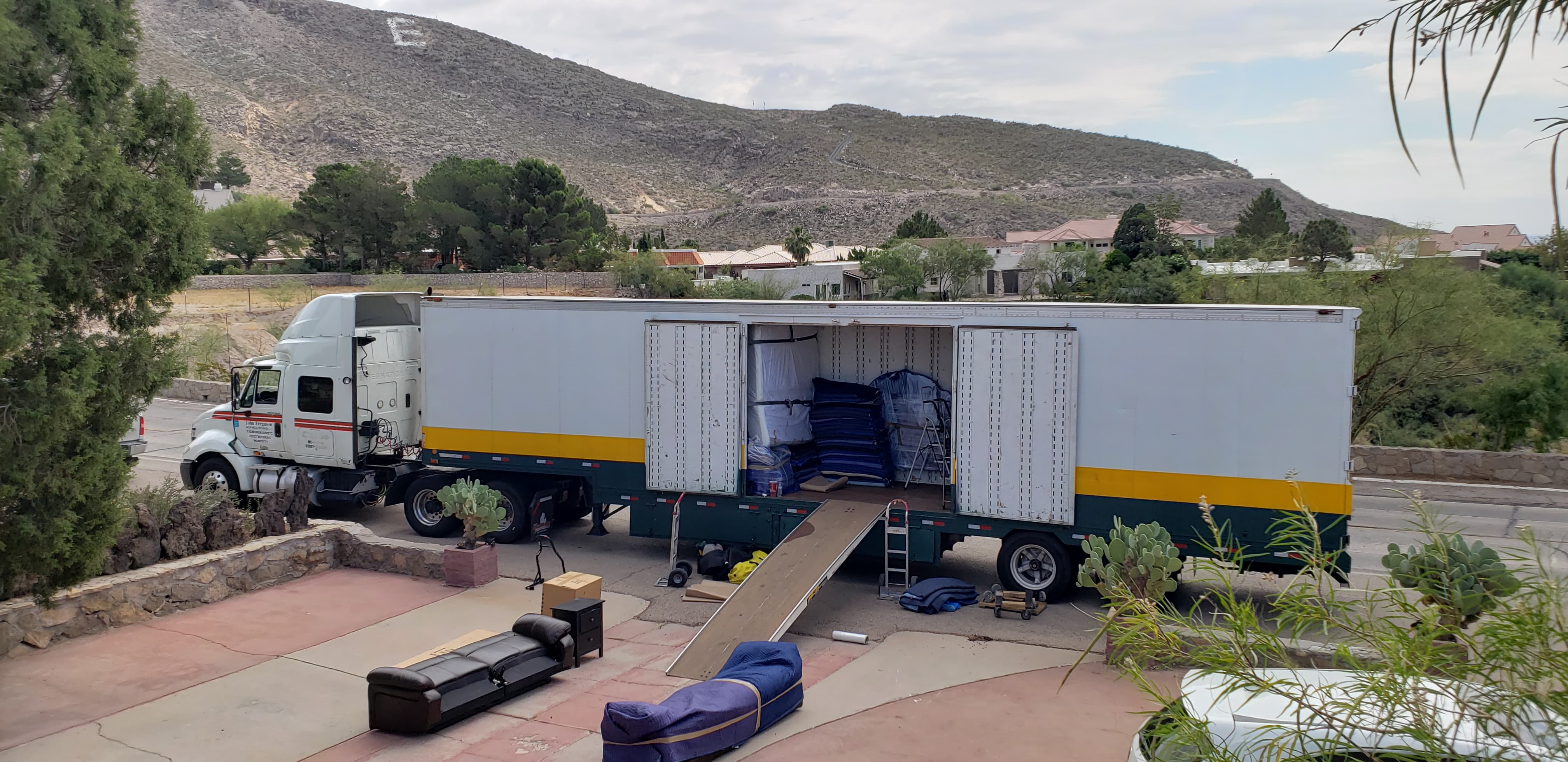 Long Distance Moving Services
As a full-service moving company, John Ferguson can provide you with a variety of other moving services to help you along the way of the moving process. Ask your personal moving representative about other moving services we can offer you.
Our Long Distance Moving Services Include:
Free long distance moving estimates

Custom moving plans

No hidden fees
Heavy and specialty moving services

Packing and unpacking services

Storage availability
During any move, you could end up being faced with an inadequate amount of room for some of your belongings. It is a problem that is common in long-distance moving, especially If you have not had the chance to see the location first hand.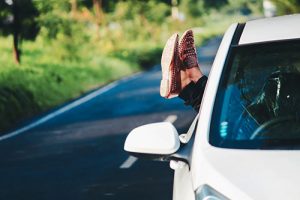 That is why we offer storage options for your convenience. If you need some extra space or are just looking to store away some belongings, John Ferguson can provide you with safe and secure storage services. With a large warehouse storage facility, we can keep your possessions safe regardless of the duration.
Our warehouse facility in El Paso, TX is monitored 24/7 and climate-stable, protecting your possessions from even the harshest weather conditions. For extra space during your long-distance move, ask your moving representative about the storage options we can provide for you.
Best Long Distance Movers in El Paso, TX
Out of state moves are not easy. Long-distance moving can take extensive planning and preparation and the hours begin to pile up fast. The whole moving process can be tedious work and the last thing you want to deal with is a difficult moving company.
With John Ferguson, you won't have to worry. Our moving team is dedicated to providing you with the best customer service by fulfilling every moving requirement you may have as smoothly and as stress-free as possible. With clear communication and a personalized moving plan, we can accommodate any specifications or requests you may have.
Before your move date, brush up on some of the best long distance moving tips provided by our expert movers. Follow the tips below prior to moving.
Make a long-distance moving checklist to help you stay on task. Write down everything that needs to be accomplished prior to the move date. This will help you stay organized during the moving process.
Research the area you are moving to. Get an idea about the location you a relocating to. It is best to note local stores, pharmacies and schools if you have kids.
Update all important documentation prior to your move including any billing addresses or government documentation you may have. Once at your new destination make sure to update, your license and license plate.
Affordable Out of State Movers
John Ferguson Moving and Storage is the affordable out of state moving company serving El Paso, Texas and the surrounding El Paso area.
We can provide you with a free long distance moving estimate for your interstate move. Our out of state moving services will fulfill your moving requirements all while staying within your budget. We offer flat rates with no hidden fees.
For more information on the long-distance moving services we can provide for you, contact us today at (855) 526-5646. To begin your next long-distance move from El Paso, TX today, fill out our online form and receive a free long distance moving estimate. Once received, one of our friendly moving representatives will contact you. For affordable long distance moving services, go with the professional movers at John Ferguson Moving and Storage.