John Ferguson is the trusted office moving company of El Paso, Texas.
An office relocation is a nuanced process. It requires great attention to detail and the right resources to handle the many challenges that might arise.
The moving professionals at John Ferguson Moving & Storage can help you with your commercial move, no matter the size.
We have years of experience providing local and long-distance moving services for businesses all throughout the El Paso, TX area.
Our commercial office movers are professionally trained to handle and transport your business assets safely and securely. We have the moving expertise, equipment and resources for handling all office equipment, furniture and other assets.
Office Moving Services
Our Office Moving Services Include:
– Customized moving plans
– Evening and weekend availability
– Minimal downtime for your office
– No day-to-day disruptions
– Specialty moving services
– Storage options
Our Office Moving Services Include:
Customized moving plans

Evening and weekend availability

Minimal downtime for your office
No day-to-day disruptions

Specialty moving services

Storage options
"The best office moving services with minimal downtime"
Just because you're moving your office doesn't mean your business' daily routine has to suffer. We know as a business that the number one concern associated with office moving is the disruption to the office's productivity.
We know that moving your office can cause a shift in your daily business routine. We want to mitigate disruption as much as possible. Your office's productivity should never be compromised due to a move.
Night and weekend service is available so the moving process will not disrupt your employees during the work day.
Moving your business won't be a hassle with John Ferguson Moving & Storage. Our office moving services are tailored to relocate your business with minimal downtime. We have evening and weekend availability so you can have the peace of mind knowing that the relocation process won't interfere with your day-to-day.
Office Moving Tips for El Paso Businesses
Before you begin planning your office move, take the time to review some of our effective El Paso office moving tips, compiled by our expert movers at John Ferguson Moving & Storage:
Start Planning Early:Give yourself at least two months to begin planning your move. This will give you a wide breadth of time to begin organizing your household items and strategizing your logistics.
Review Current and New Building Rules: It is important to know both your current and new building's guidelines and rules for moving. Most buildings and complexes have certain dates you can move on as well as time frames.
Notify IT ASAP: Your IT department will need the most time to prepare for your office relocation. Notify your IT immediately about the move. This will ensure you that everything is set up and ready to go at your new office space.
Professional Commercial Moving Company in El Paso, TX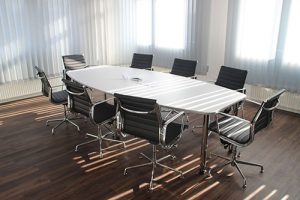 Other office moving companies in El Paso, TX cannot compare to the commercial moving services John Ferguson can provide for your office and business. We are dedicated to fulfilling your office relocation without disrupting your office's productivity.
The moving representative assigned to you will take the extra time assembling an office moving plan that fits your business hours, schedule and budget. We provide the best customer service through outlining and communicating with you during every step of your office move.
For any questions about the office moving services we can provide for you, contact us today at (915) 529-1980. To begin your next commercial move to or from El Paso, Texas today, fill out our online form and recieve a free estimate for your office move. One of our moving representatives will contact you shortly after.